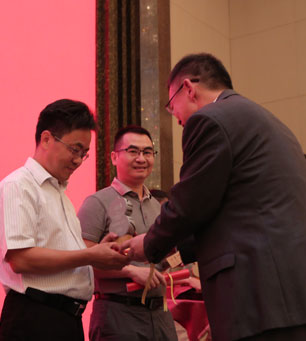 DIDIOK is a leading high-tech enterprise manufacturing home smart products, possessing of extensive smart product research, quality production and excellent service. We have qualified experts to dedicate in the research and development of wireless control technology to produce a variety of smart home products. DIDIOK, as sub branch of Broadvi, is responsible for selling smart home products oversea.
As a brance of Broadvi pioneered B20 self-powered wireless control technology, DIDIOK introduces a range of wireless switches for lights and fans, which work with lighting controller to hold lights and fans on and off. Unlike traditional switches, we don't need to place wire and tear the wall, just attach the switches anywhere you like and install it in minutes to save time and labor cost. Unlike remote control, no need of battery in the new –designed useful switches. It is a big revolution to the way we live, saving a lot of energy, making our life easy and decorating home and office to a higher level.
DIDIOK undertakes strict quality control system and insists on perfect workmanship and the use of top quality materials. Quality is our core value. Advanced production lines, strict inspection process, a professional experts team, is a guarantee for our high quality products. With a principle of being creative, advanced and honest, we win trust and confidence from many customers in domestic and oversea.