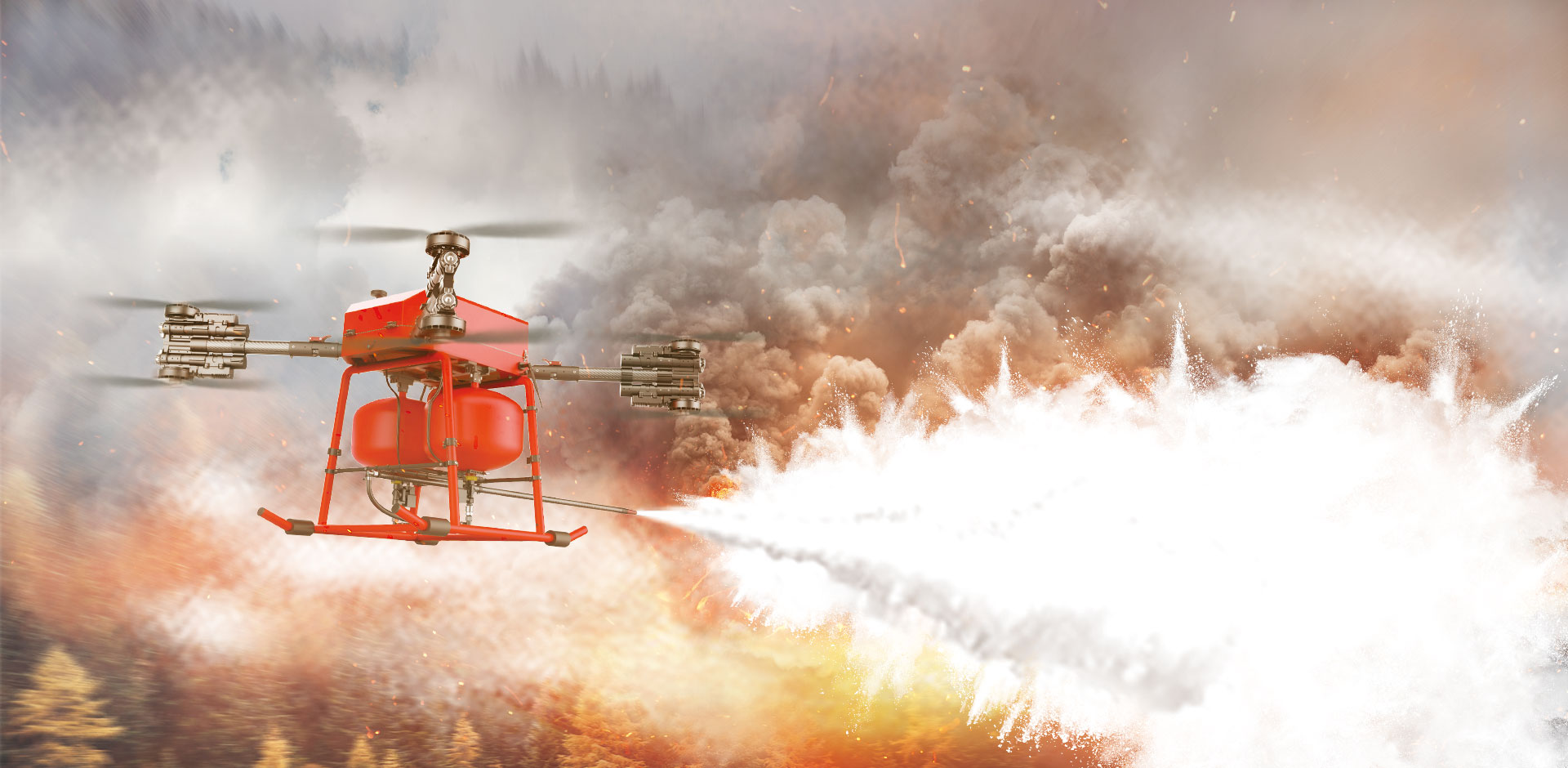 DIDIOK high-rise firefighting drone JX1900 PRO strikes quickly with powerful performance

2023年11月 8日
─
RAIN
DIDIOK MAKINGS
Guang Zhou/CHINA
Email:rainzhao@didiok.org
Web:www.didiok.cc
Address:201,326-328, Ping Kang Rd, Sha Xu I, ShiQiao St, PanYu Dist, Guangzhou CHINA
Address:201,326-328, Ping Kang Rd, Sha Xu I, ShiQiao St, PanYu Dist, Guangzhou CHINA
Address:201,326-328, Ping Kang Rd, Sha Xu I, ShiQiao St, PanYu Dist, Guangzhou CHINA
FIRE DRONE JX1900 PRO Overview
The JX1900 tethered fire-fighting drone is divided into pure electric version and tethered version. The maximum load can reach 60kg/80kg respectively. It is linked with the fire truck and can last for 72 hours.
It adopts four-axis vertical folding, modular design and fast operation.
Convenient for daily transportation and assembly.
Achieve rapid take-off and arrive at the fire point to perform fire-fighting operations.
Can be mounted with a 30x optical zoom camera for ultra-long-distance monitoring.
It can observe the situation on site and effectively help formulate rescue plans.
FIRE DRONE JX1900 PRO Application scenarios
Product describe
Technical parameter
Aircraft parameter duster
DIDIOK MAKINGS new generation of locomotive-linked high-rise fire fighting and rescue system is a powerful fire fighting equipment with multiple functions of "tethered spraying, ground fighting, fire inspection, emergency power supply and mobile command", which greatly improves the actual combat capability of fire fighting drones and further improves the efficiency of fire fighting and rescue.
1. Fire trucks with aircompressed foam system and high-pressure water cannon function carry 60 high-pressure water pumps and Class.
2. It has a mooring system and a power generation system, which can be used for long-term fire.
3. Support two fire-fighting drones to spray foam at the same time to extinguish the fire. One rescue window has no man-machine, and the vehicle-mounted drone commands the monitoring platform.
4. Equipped with 2000 liters of water tank and 300 liters of Class A foam mixed liquid tank (supporting two tethered firefighting drones to spray foam for 2 hours).
5. Call system with flashing warning lights, 360-degree panoramic driving assistance system, 360-degree lifting rotary lighting system, and roof water cannon system.